From vintage baseball to picnics, hot air balloons and hiking, there's a lot that happens at Oshtemo's Flesher Field on 9th Street! Flesher Field, located at 3664 South 9th Street, is a draw to many people in Oshtemo Township.
Home to a very large soccer field, playground, walking paths, pavilion, charcoal grills and restrooms makes this an ideal location for the Annual Oshtemo Fund Day that takes place in August and other activities all year round!
Recent park upgrades are funded through a grant from the Michigan Natural Resources Trust Fund with financial support from the Oshtemo Rotary Club, the Consumers Sunburst Run, and Oshtemo Township.
A Master Plan showing the locations of these improvements is available on the Township website.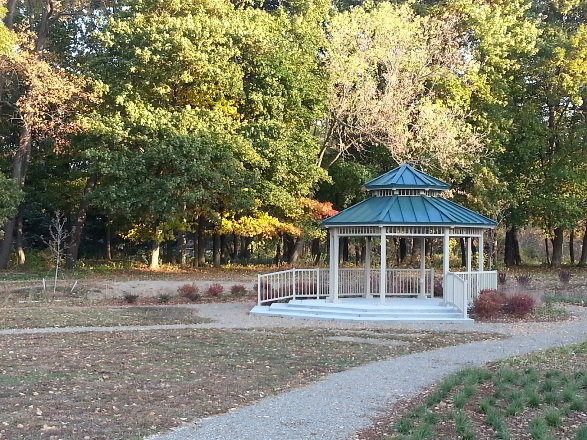 Oshtemo Township's new gazebo and garden area can be rented for outdoor weddings, concerts, and other special events. Visit the Township website to view availability & the rental agreement.