The Grange Hall, 3234 North 3rd Street, is a delightful building with lots of space and versatility that many of our residents have enjoyed, for a small rental fee.
The lower level of this building has a capacity of 50 people, and boasts a complete kitchen, tables, and chairs.
The upper level has a capacity of 150 people, hard wood floors, and a full stage.
The building has had some recent improvements including a new stove, central air, furnace, windows, roof, and siding. For years this building has seen residents and their families for such occasions as Christmas, Thanksgiving, wedding receptions, and large birthday celebrations.
The Grange Hall is available any time between 8:00 am and midnight. Click to view dates and times available or download a rental application.
For more information, please visit the Township website.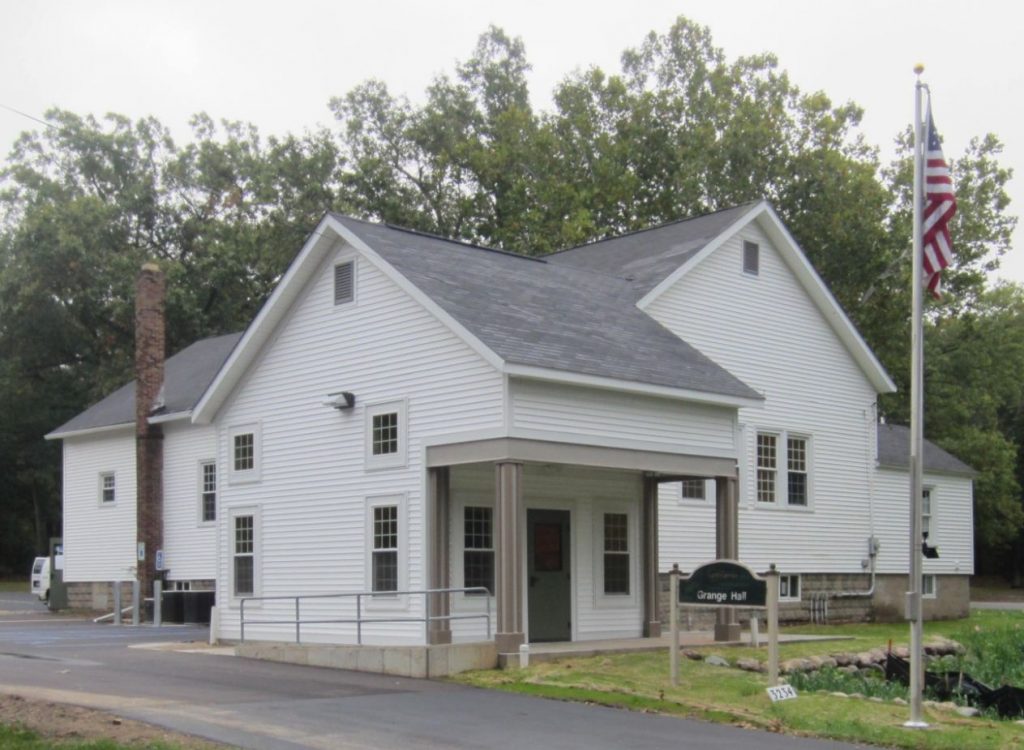 Renovated in 2017, the Grange Hall is now fully accessible, with an elevator to each level and barrier-free restrooms on both floors